On October 1st, Celia woke up to her room full of balloons. She had her "donut cake" for breakfast & she opened a gift from Mommy & Daddy. All of which she did on her first birthday (which you can click here for that post from a year ago) I'm loving our little birthday morning tradition. As well as this picture I happened to take around the time of her birth at 9:53 am. Beautiful memories!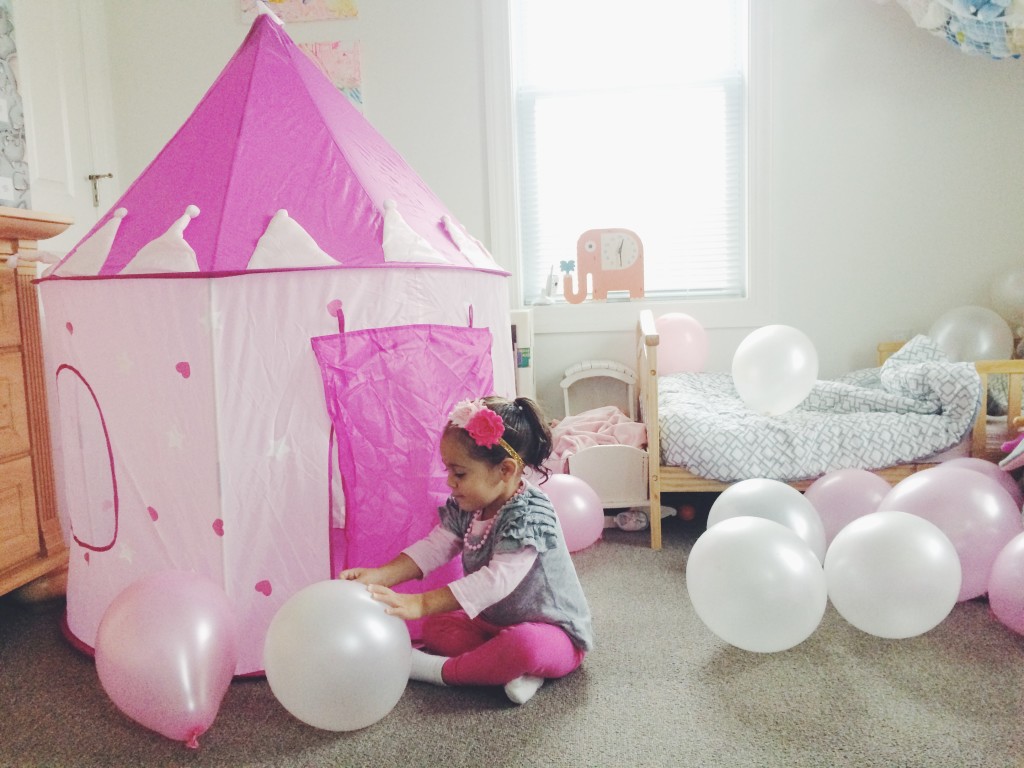 How many times have I said "Where does the time go?!" or "Time flies" or "SLOW DOWN CELIA ROSE!" just in the last two years? Too many.  Add a few dozen 'can't believe she's already….' 1 month, 6 months.. TWO YEARS OLD! In an attempt to freeze this moment in time, I had my sister take some photos of Celia at CN Smith Farm the other day.
My sister Maggie is so talented. Celia was GO! GO! GO! all day & she managed to capture her beautifully. Thank you so much Gigi & thank you to Celia's personal stylists & toddler wranglers: Mimi, Titi & NuNu.
Okay, I'll say it one more time. I can't believe my baby girl is two years old! If you want a little glimpse into our incredible journey thus far- watch this video Quay & I made for our Celia Rose!
xoxo Liz
1,601 total views, 1 views today