Age: 11 months old
Weight: 19 lbs 5 oz
Height: 29 inches
(As you probably have been able to tell, the chalkboard photos got harder & harder to do. She really is dancing to music in this one!)
Watch Me Grow: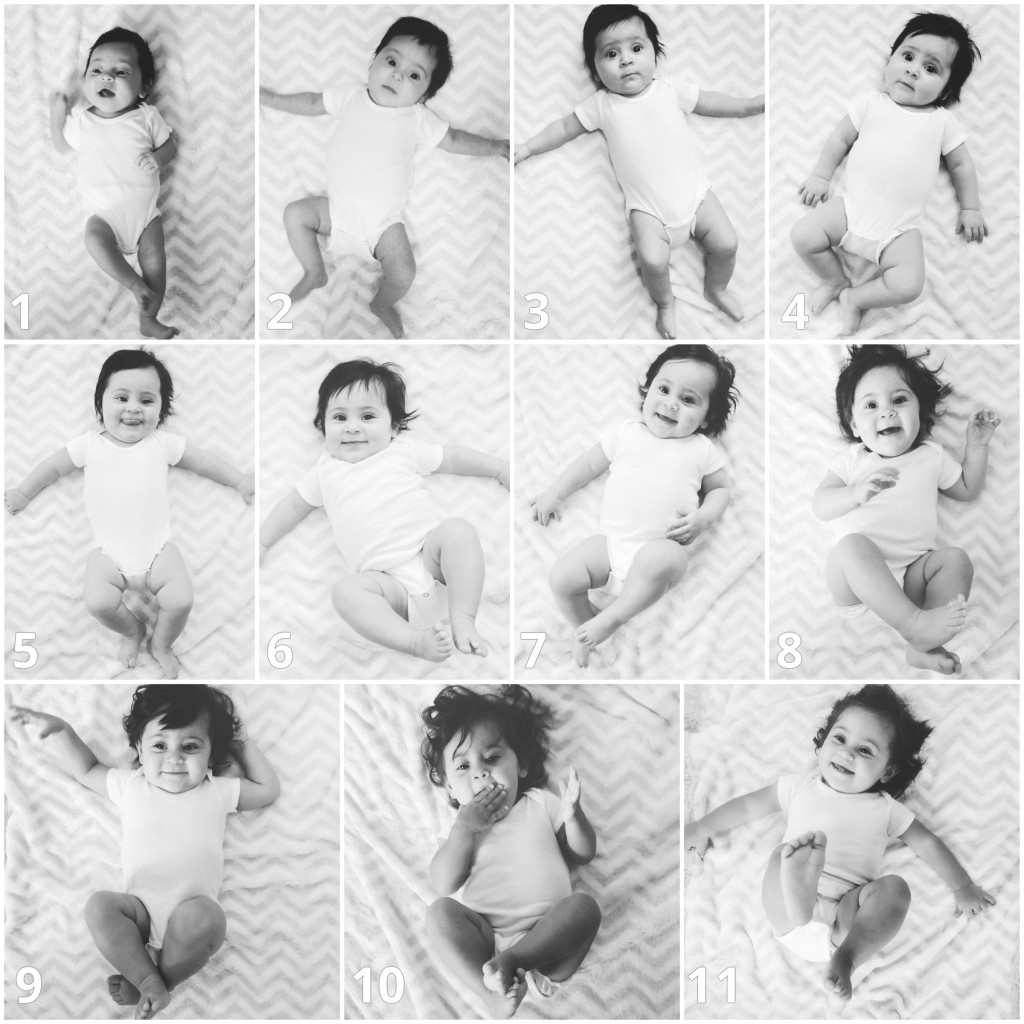 Milestones: We've got some teeth coming through on top! They haven't cut through yet but any day now. Celia also got her first pair of Converse. Yes, that's totally a milestone. They're so adorable!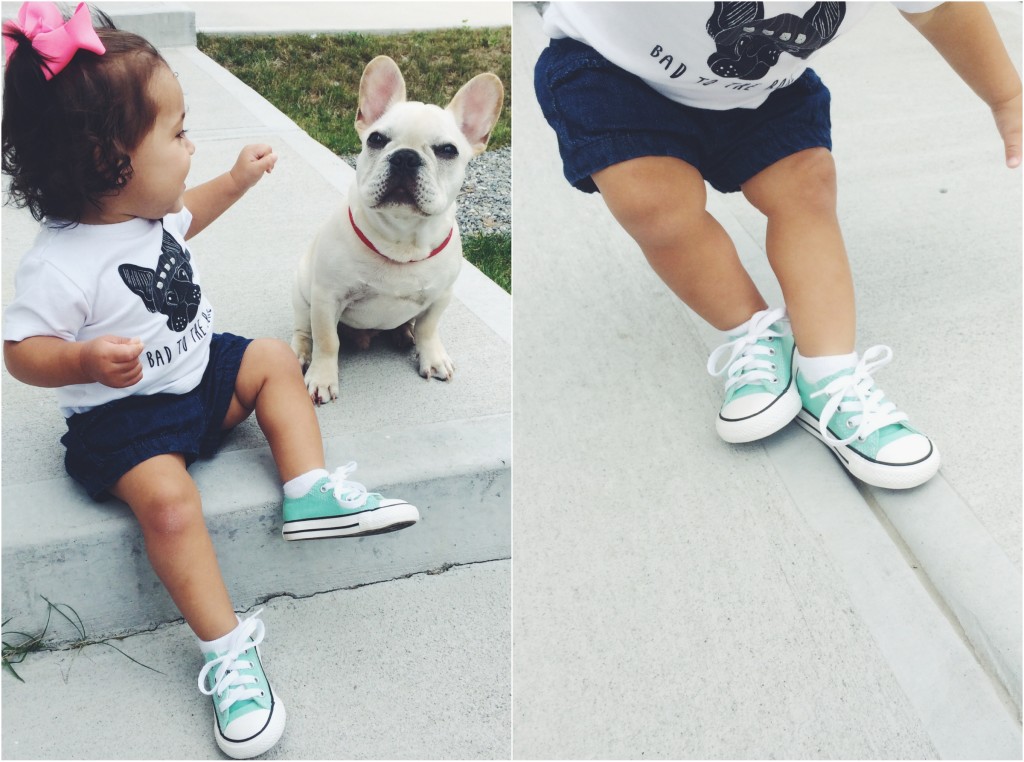 And she needed some good sturdy walking shoes because she's doing an awful lot of it lately. Just check out this little timelapse video. We've got our hands full with this little busybody.
Sleep: I think we're getting ready to go down to one nap a day…. she's been giving me trouble going down for a second nap. We'll probably be transitioning this week. Sure am gonna miss that morning one! Here's her "Mom, you really think I'm gonna sleep right now?" face.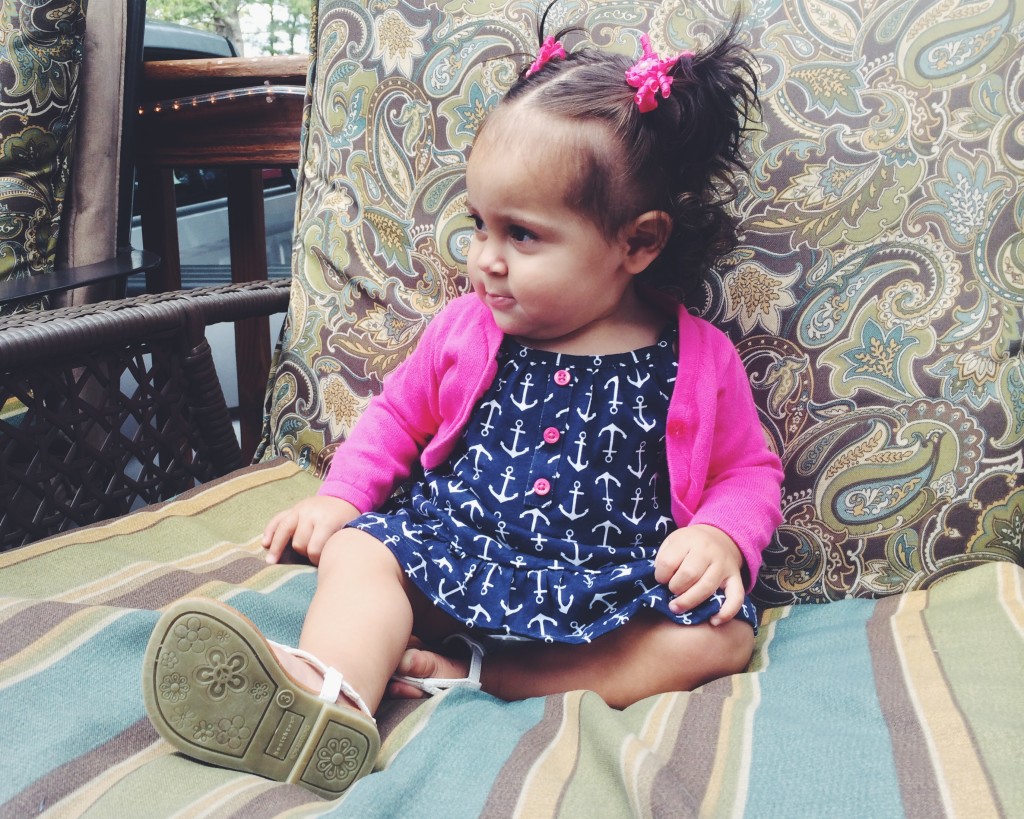 Best Moment: I just love watching this silly little girl explore, discover, be a complete monkey & make mama's heart jump out of her chest a few times a day.

I also love going to the zoo with this little munchkin.  She waves at every single animal she sees. It is too darn cute. So is her little top knot.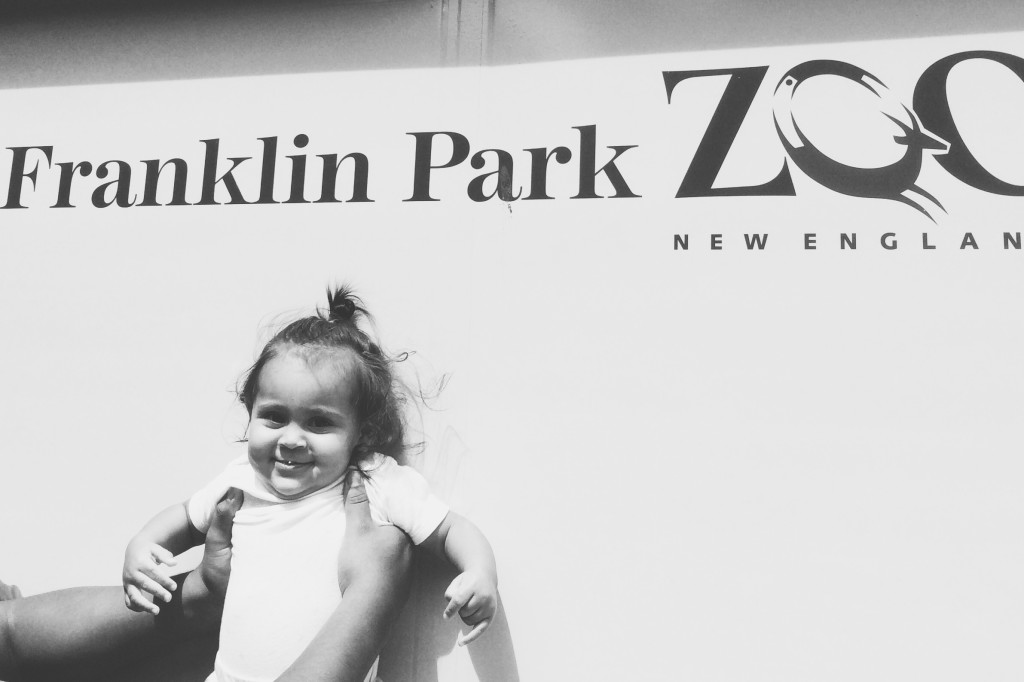 Worst Moment: I like that it's really hard to come up with these so-called worst moments. I can never really think of anything. So after scouring my brain for awhile I decided to go with after meal clean ups. She's lucky she's so cute!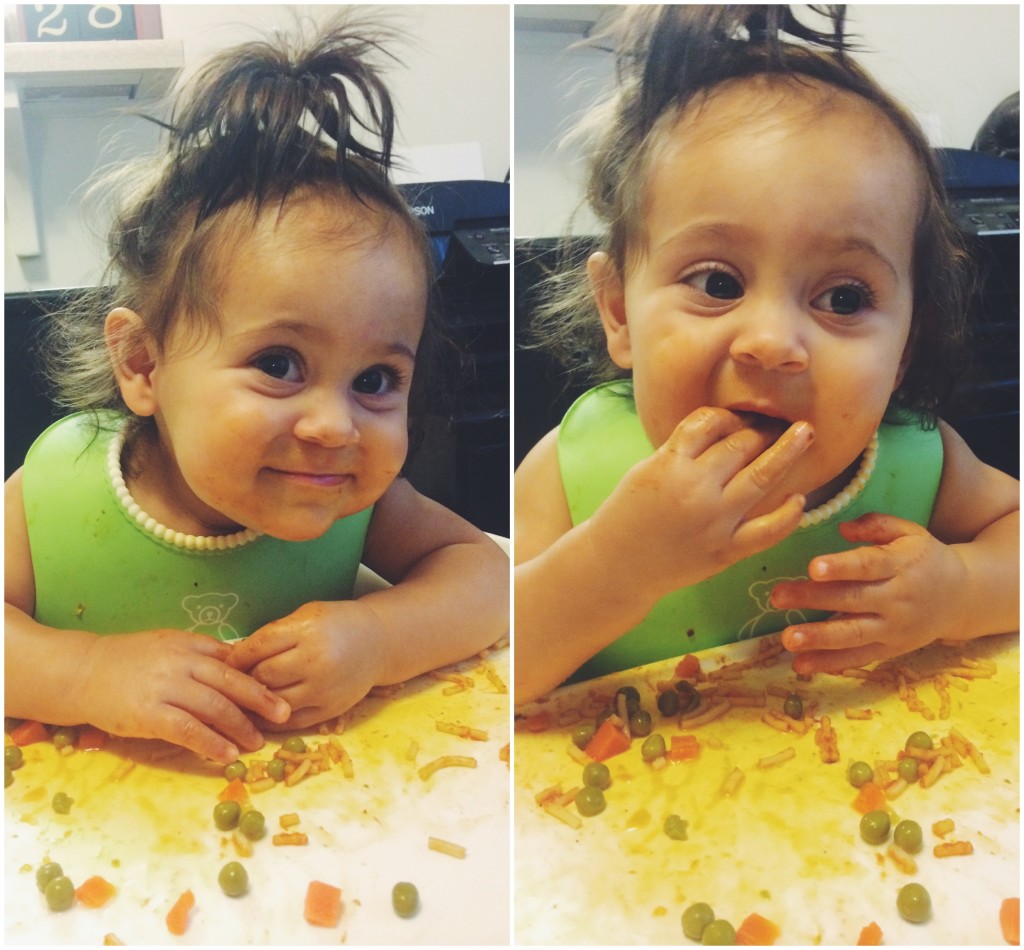 Eating: This girl LOOOOOVES to eat. Anything & everything. She also loves to make big messes. See above. So after dinner baths have become a necessity.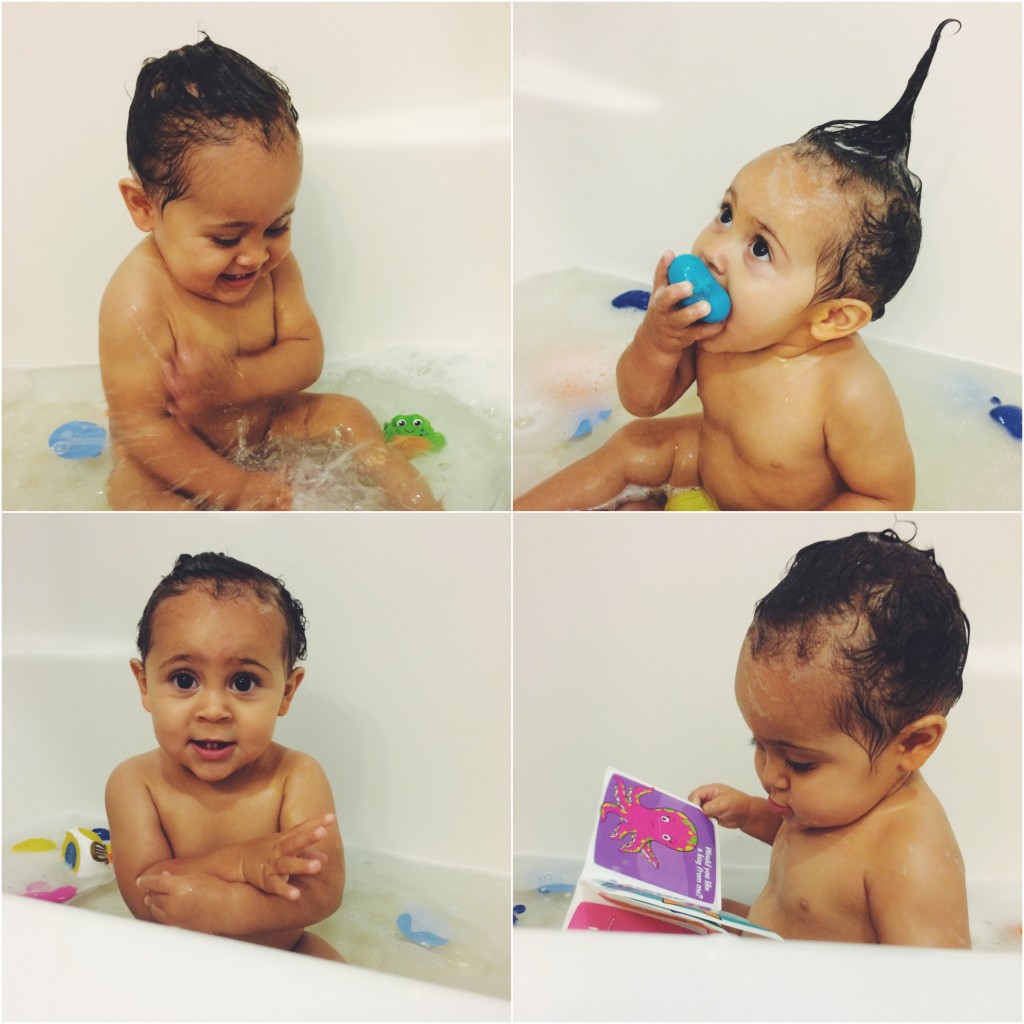 Health: She's getting so big! She is in 9 month & some 12 month clothes now. I'm kind of excited because a lot of the cute little girl clothes I've been eyeing start at 12 months buttttttt that just means that we're heading out of the baby section. That's crazy! Sometimes when I look at her walking around all I see is a toddler. I have to pick her up, cradle her & give her a million kisses, telling my little BABY to slooooow down.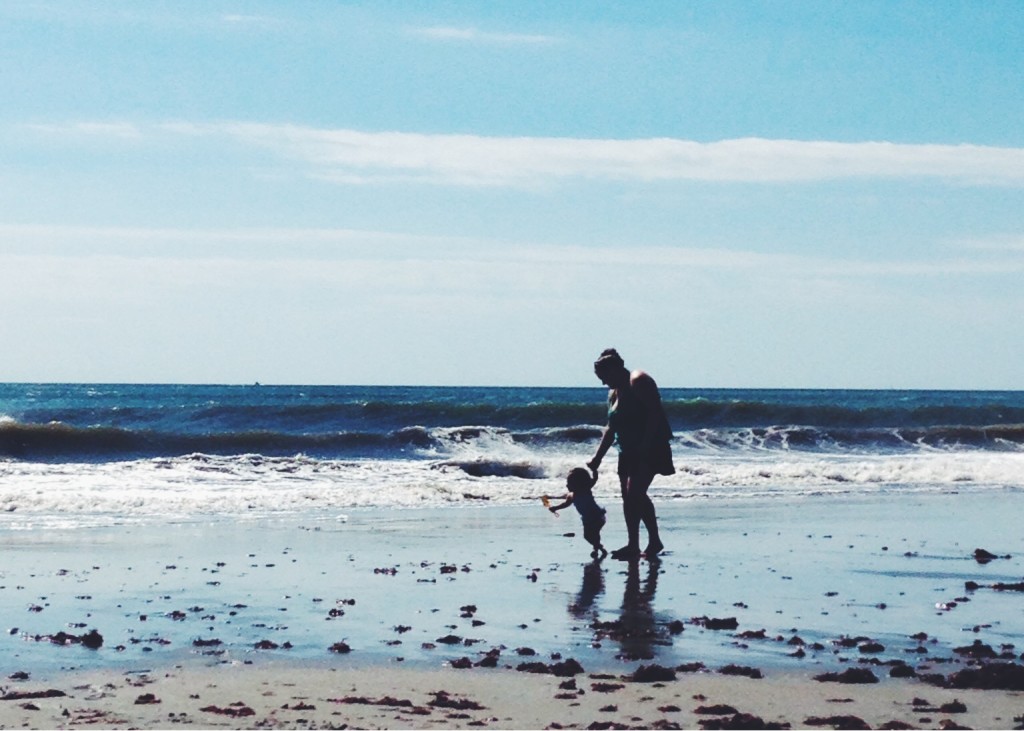 Things I Want To Remember: All of the fun times we've been having with family down the cape. We've been spending a lot of time there by the water (hence the lack of posts- sorry!) & I'm sure gonna miss it. Celia has loved summer. But I think she'll love all the things that come along with fall & winter, too. Bring on the crunchy leaves & little knit sweaters!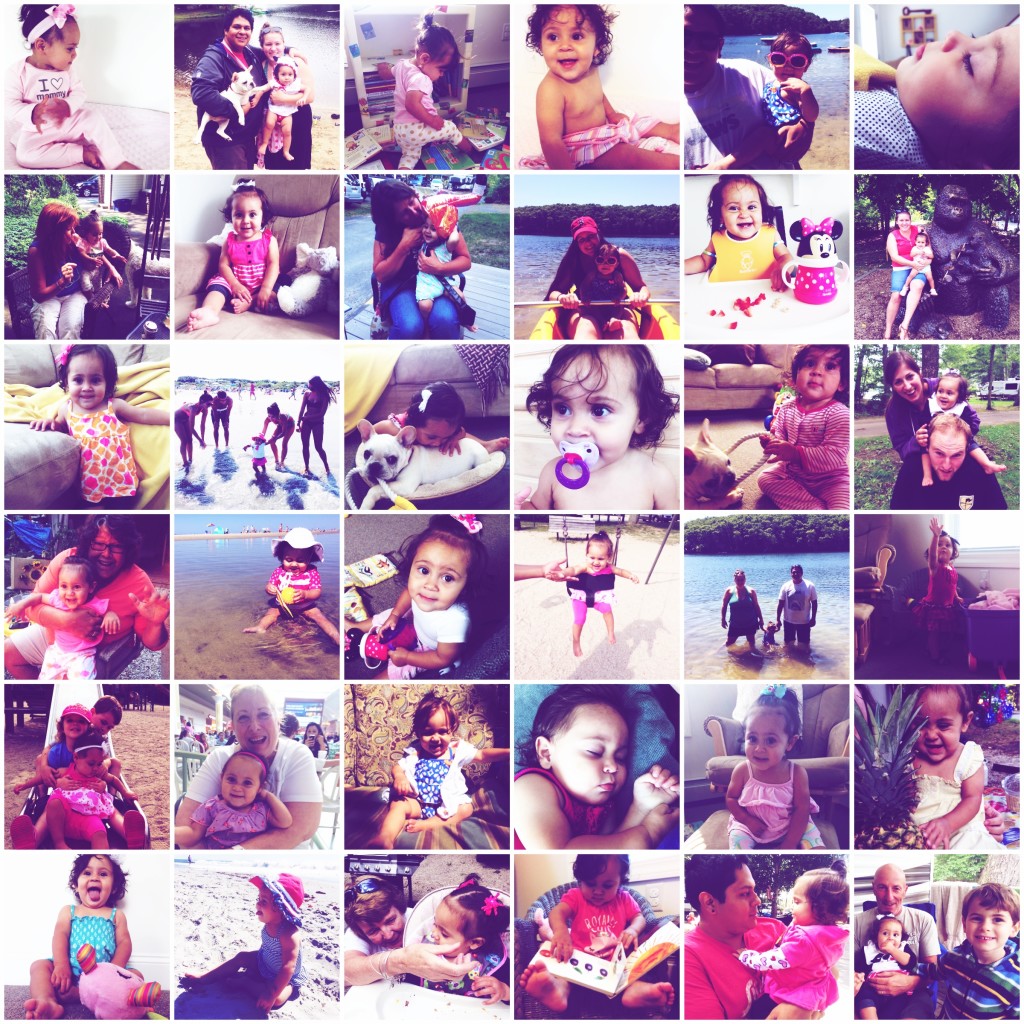 2,141 total views, 1 views today