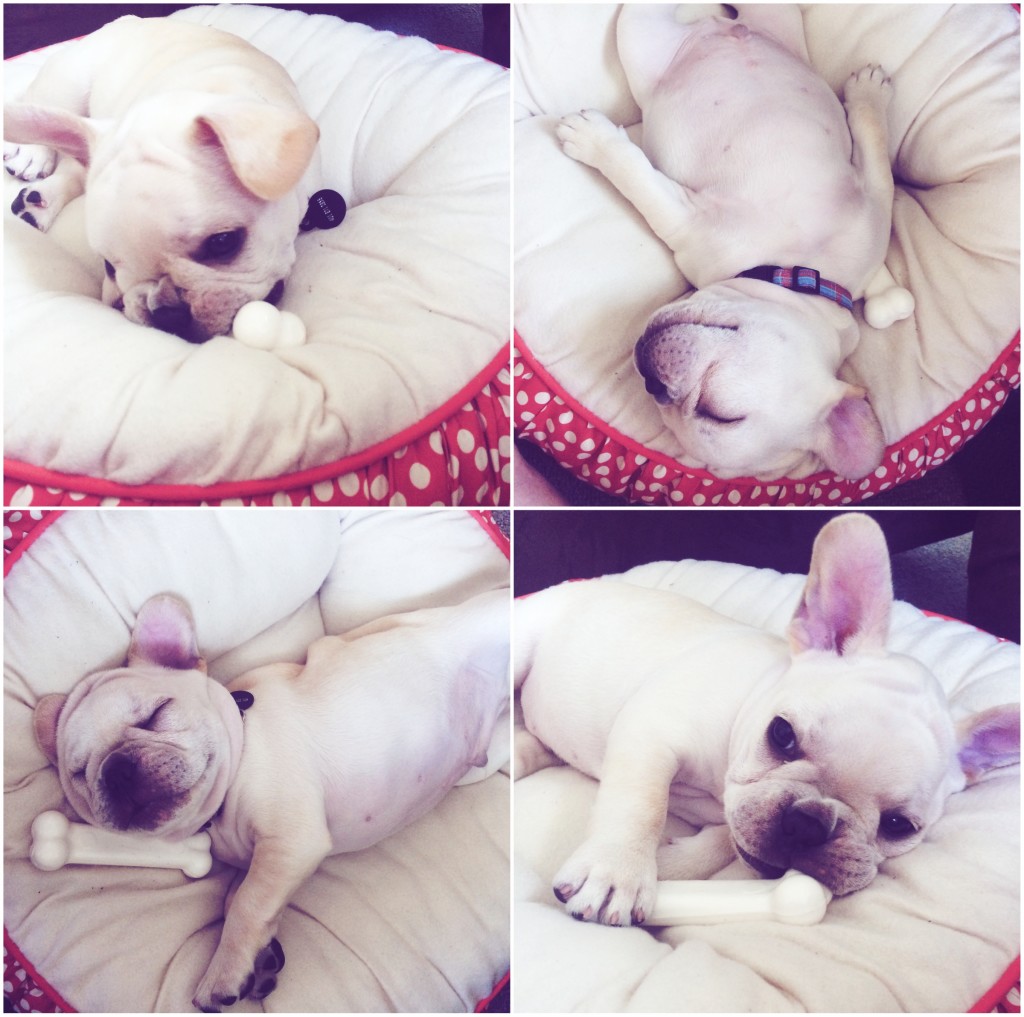 Our little French Bulldog puppy is finally home. We named him Jack Bauer after the most bad ass guy on TV. He's going to be 9 weeks old on Tuesday & he is all sorts of adorable. This happy little fella came all the way from Florida. He flew to Philly & my sister Tori (who turned 17 that day!) and I drove to get him. And what a road trip. Filled with tons of traffic, Sonic, philly cheesesteaks and some beautiful scenery.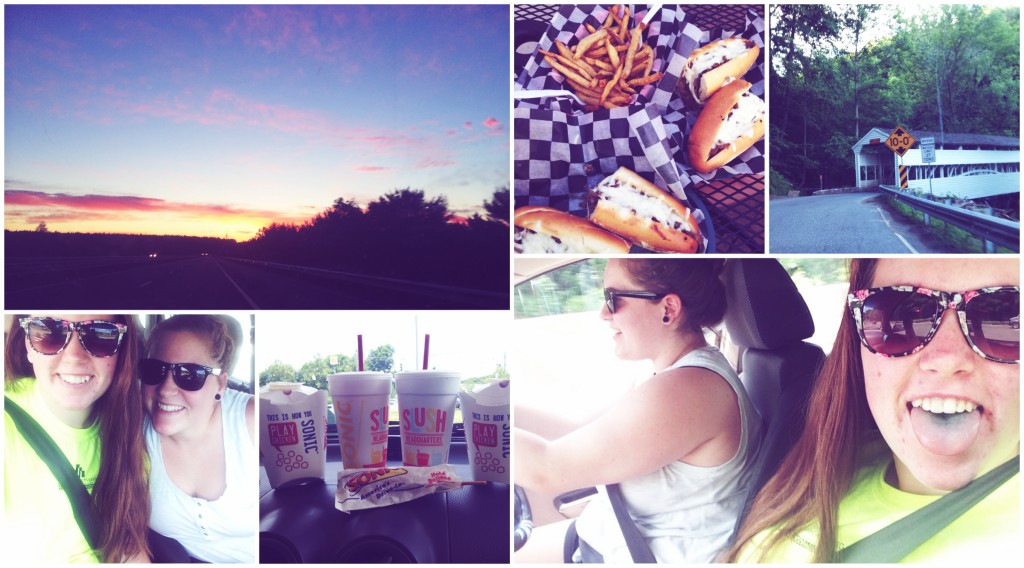 And when I say tons of traffic boy do I mean it. Let's just say we were at a standstill for over an hour on the way home. Literally did not move a single inch. I started my journey at 8 in the morning & didn't get back home until 5:15am. Yup. Pretty much 20 hours of driving for me. I almost lost it at the end…. BUT all worth it for my little baby jack jack. I should also add that Friday while I was on the road, Celia was having fun in the sun with her Auntie Maggie. Thanks again for babysitting Gigi (& mom)!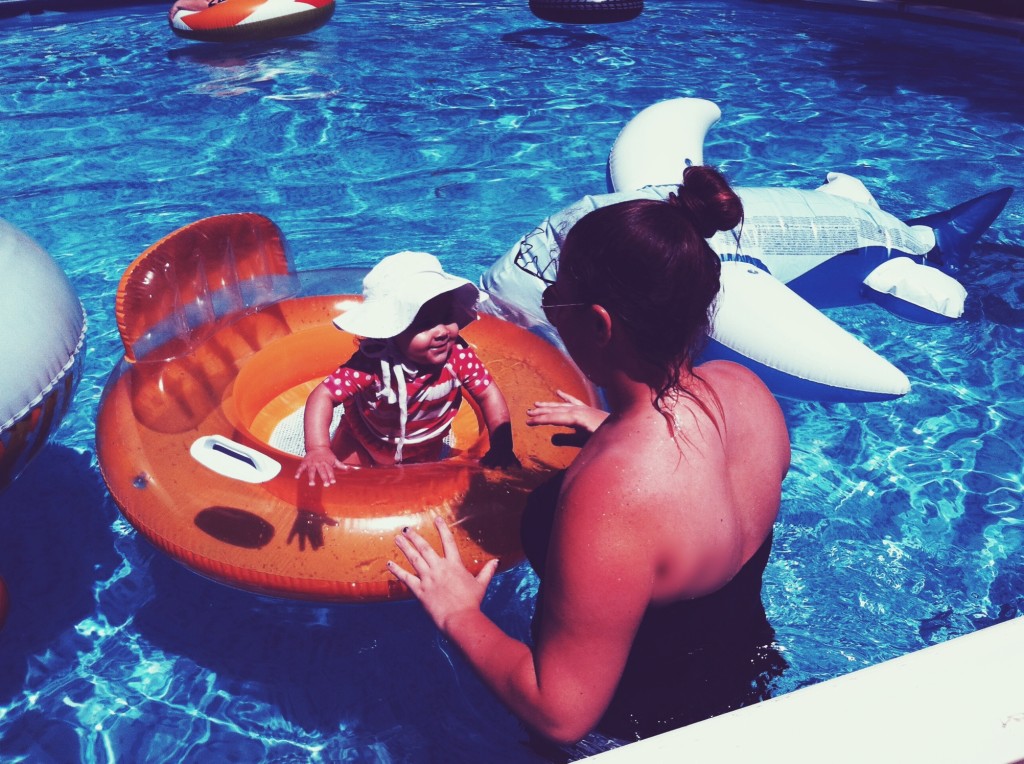 So later that morning at home, Celia met Bauer. Too adorable for words. Many memories to be made for these two. And I'm sure they'll be partners in crime as well.
Bauer is settling in fabulously here & is already doing great with the training. He also really loves his people.
& we just love him to pieces. I mean how could you not?! Look at that face! Well you can't really in this next pic… might have gotten his bowls a little too big- but he'll grow into them… I think ;) Either way we're looking forward to watching this little guy grow along with Celia Rose. Love my two babies!
xoxo Liz
1,282 total views, 1 views today