Shenanigans aka the stomach bug. Yes, the stomach bug has officially hit our whole house. Unfortunately it started with Celia Monday morning, then Quay & I got hit 100x harder Tuesday night. I'm currently eating for the first time in about 24 hours… yeah, it's been rough. But we still made the best of St. Paddy's Day.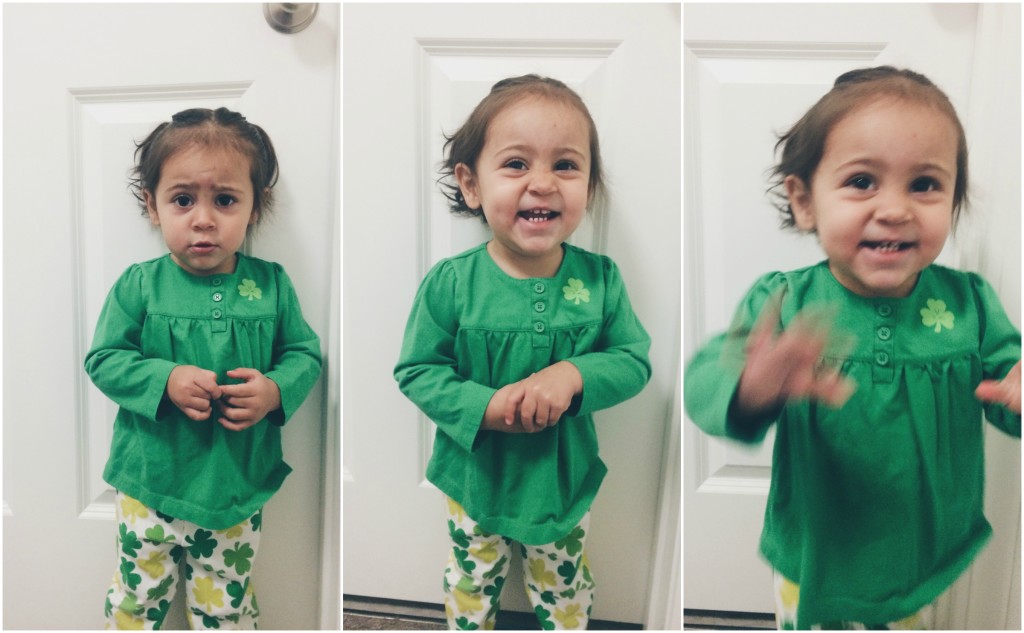 Celia was mostly feeling better on Tuesday so her frown was turned upside down. Especially when she got to do her favorite activity! Painting! This girl LOVES to paint. She'd do it all day if I let her. I also just love this new little table for her we picked out at IKEA. Thanks Gramma :)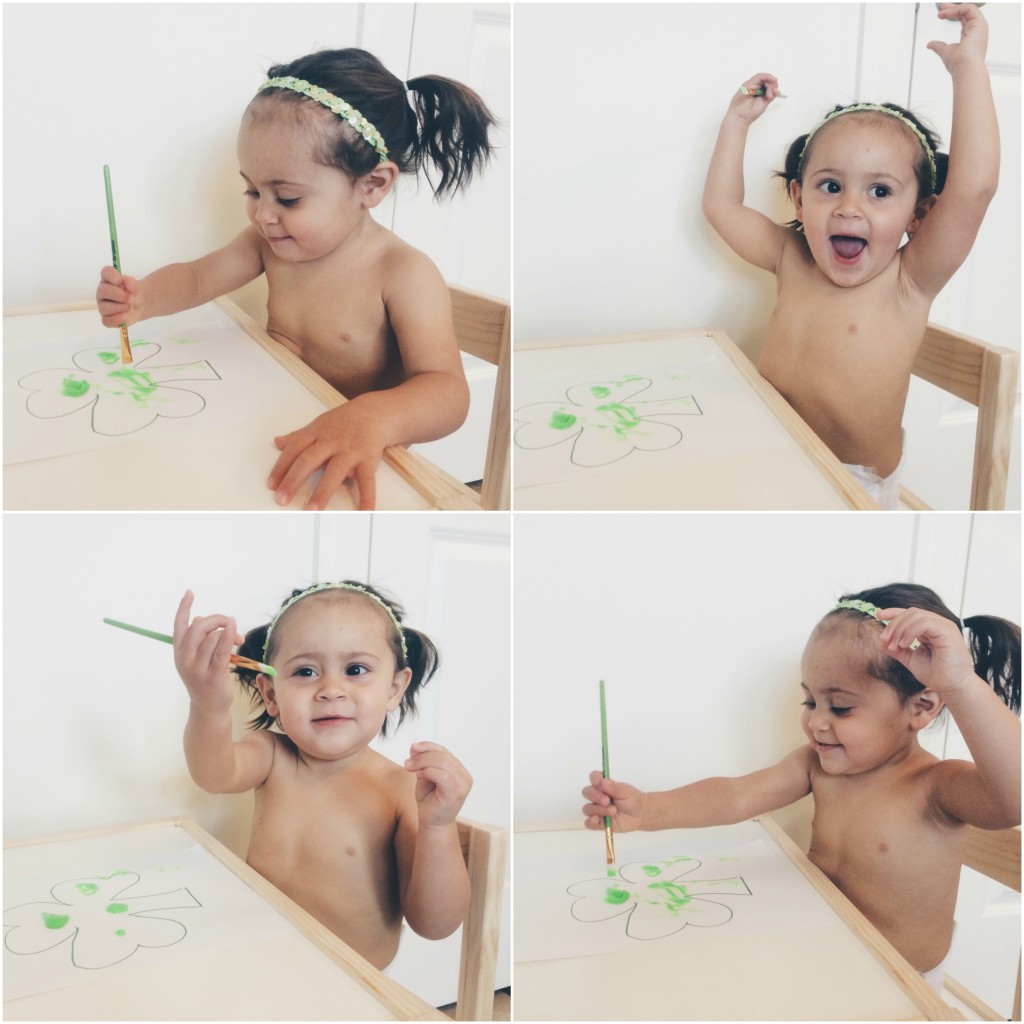 Celia clearly takes her painting very seriously… TOO CUTE!
Speaking of too cute, here's my two little loves.
My littlest love will be here in about 5 months?!!?? Time is flying & I've been feeling good minus this whole nasty stomach bug thing. Post about baby #2 will be coming shortly!
xoxo Liz
1,427 total views, 1 views today