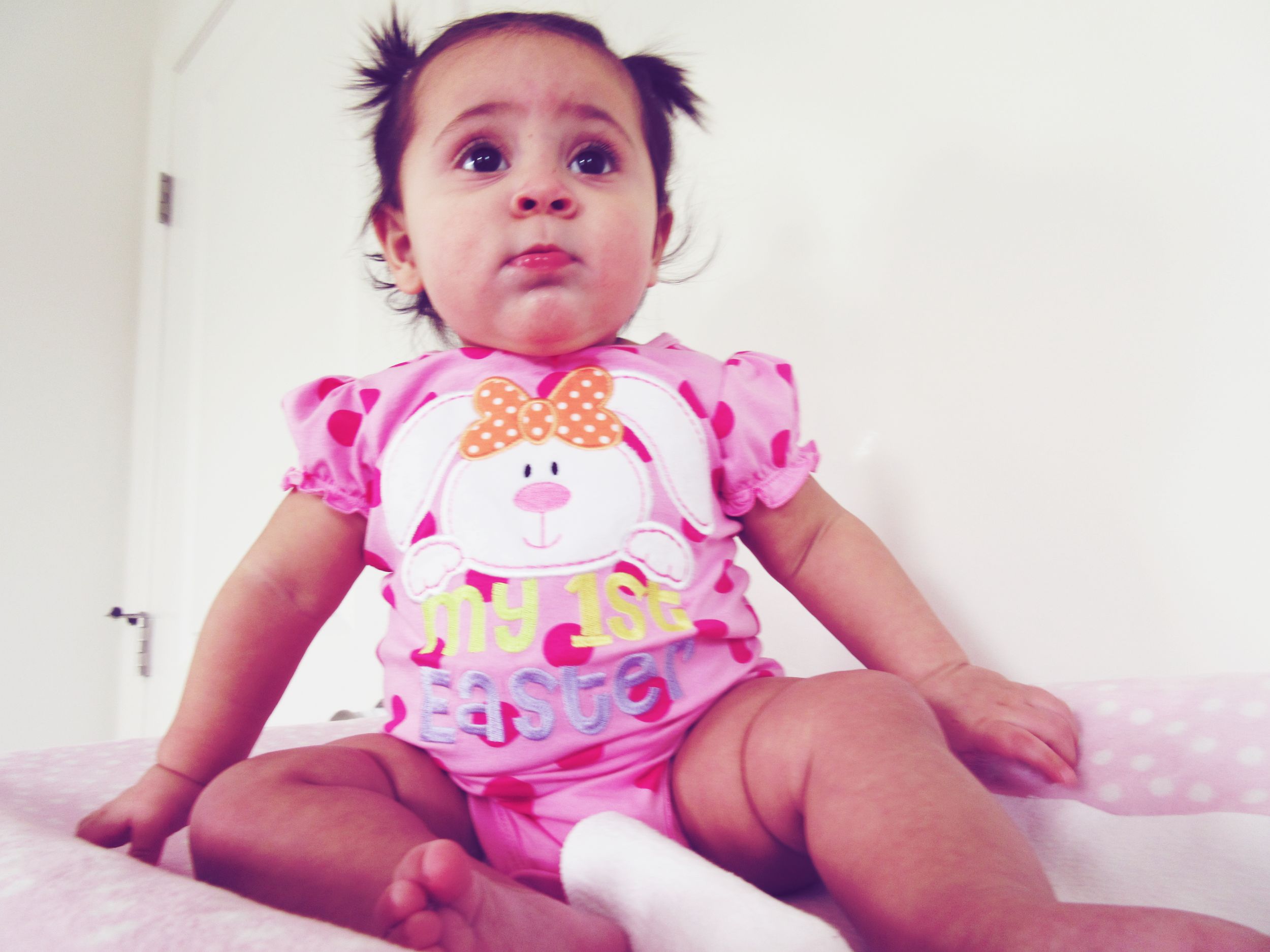 Celia Rose's first Easter was definitely a fun, family packed weekend. We started it off by giving the Easter Bunny a visit. And she was all smiles! I was surprised since she's been having a little stranger anxiety lately but she didn't mind the bunny, the male helper however- NOT A FAN!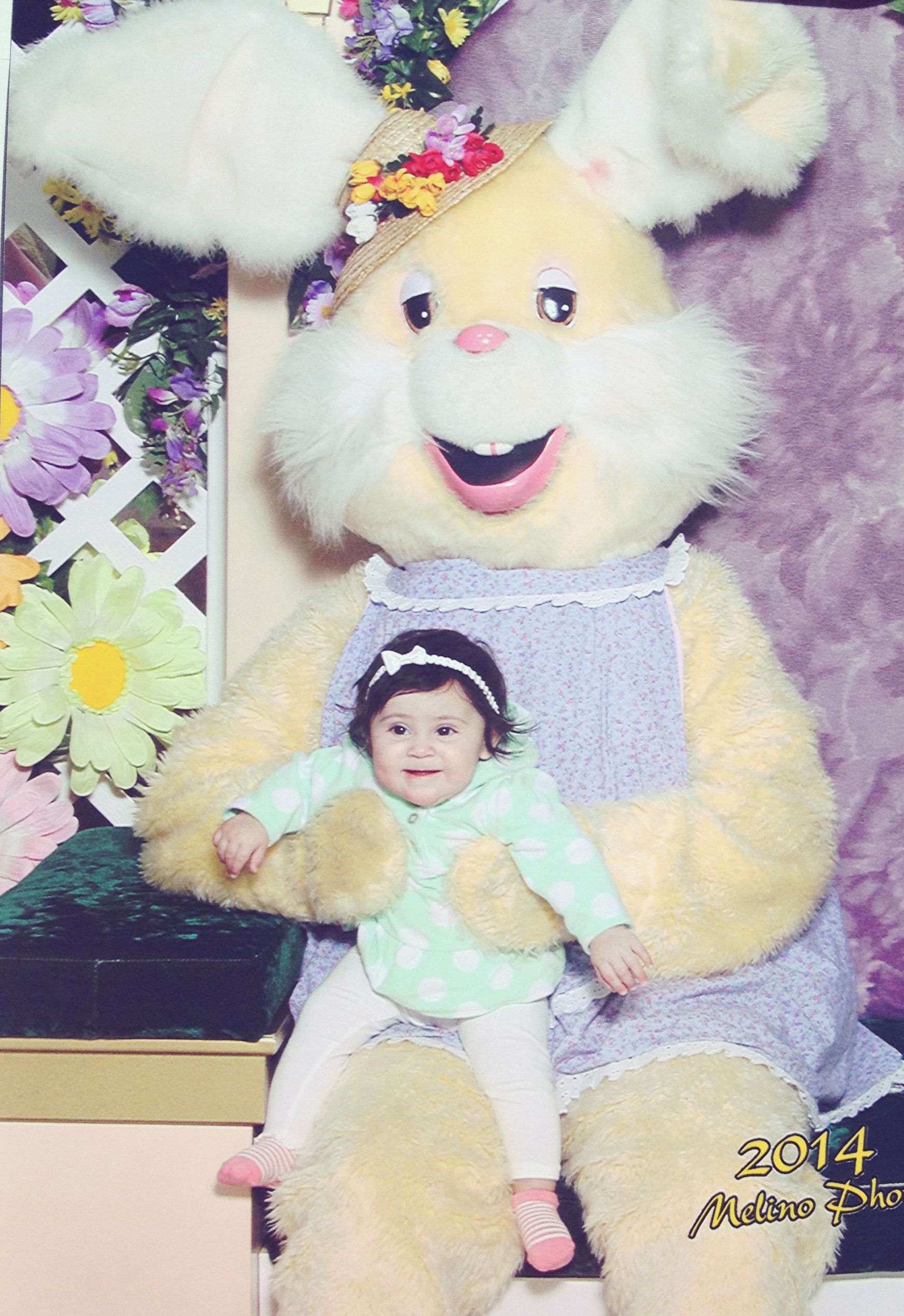 We then headed up to Boston and got to check out her Auntie's softball game and watched her Uncle Markie get a big hit in his baseball game. Here she is cheering on Tori. GO TITI!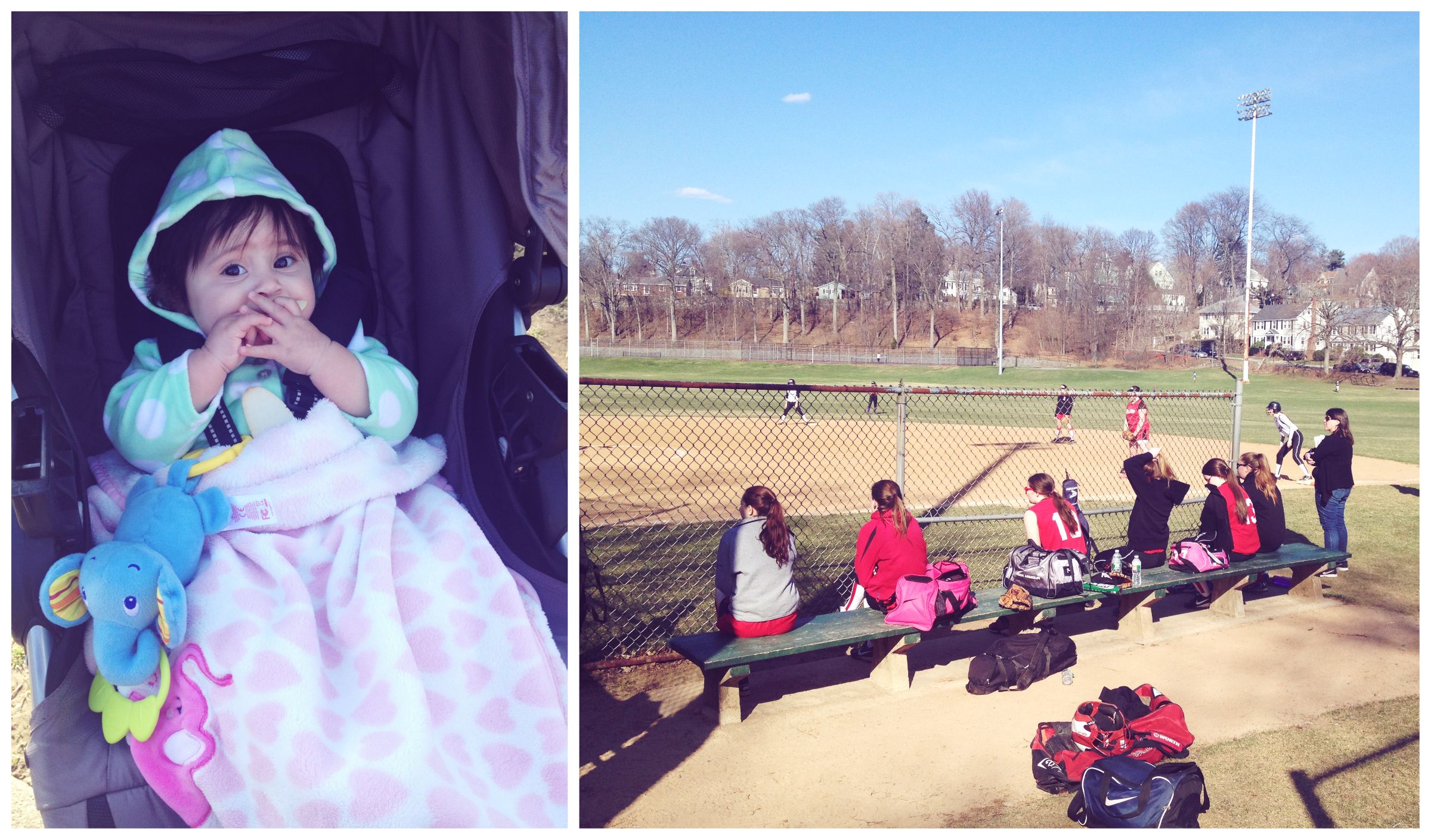 We slept over in Boston and awoke Easter morning with her aunties, uncle, Gramma and Papa. The Easter Bunny even dropped off some books and her very own bunny (it's so real looking!).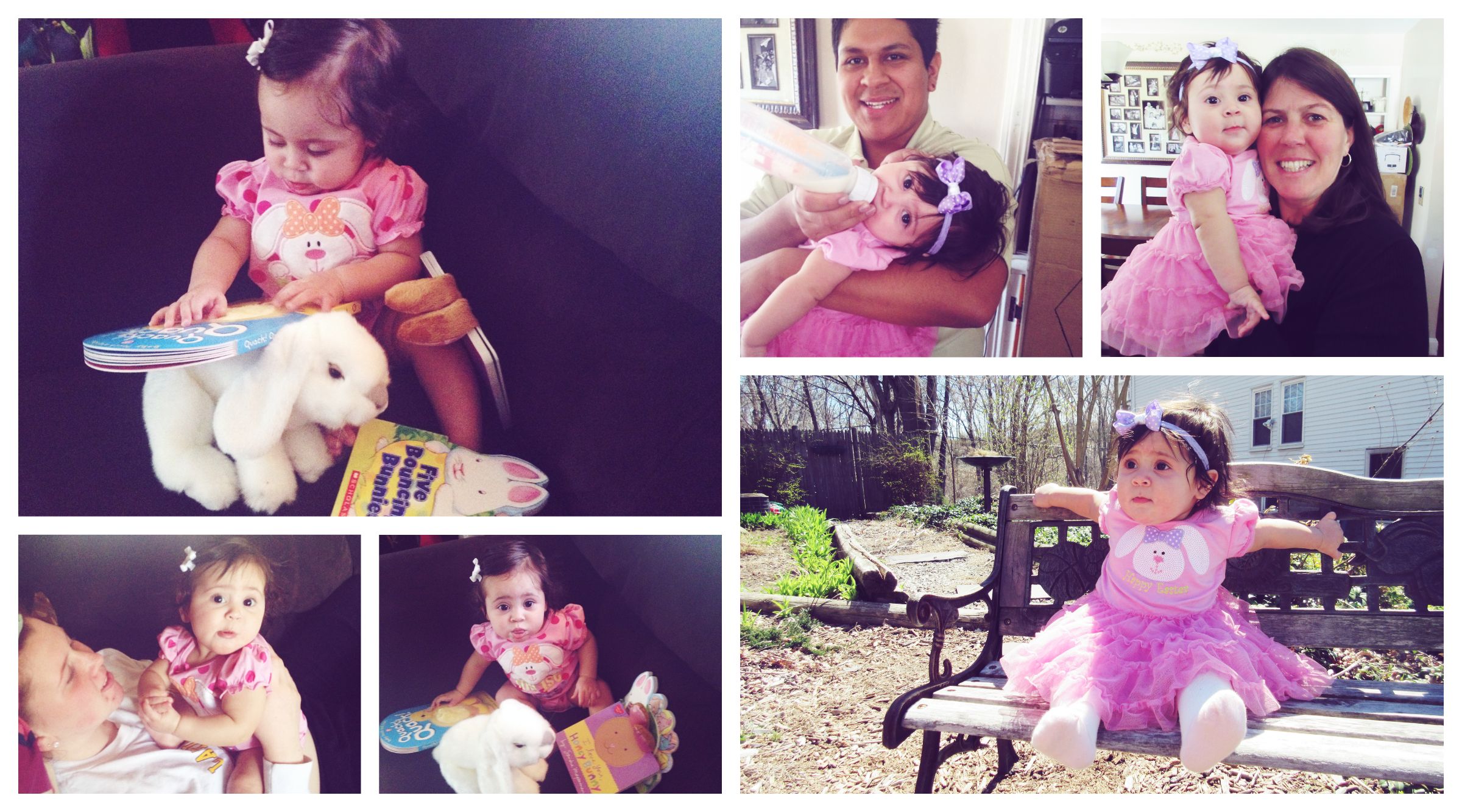 My mother made a huge, delicious breakfast for the fam (THANKS MOM!) and we also snuck in some nice pictures. Notice my little brother in this first one. What a goofball!
We then headed down to Bristol to Celia's great grandma Jeanne's house. It was such a nice time with family complete with tons of food, sweets, and a little Easter egg hunt. Little Uncle Ryan did such a great job finding the eggs and sharing with Celia (and yes there is a picture of my grandmother photobombing)!
In the evening, we headed out to Warwick to spend some time with Quay's family. By that time Celia was a little bit warn out (so was Mommy and Daddy!). Her Auntie Sabra played some Barney for her though and that cheered her right up. I'm not even sure what time we ended up getting in but we showed Celia what the Easter bunny left for her at home and then she passed right out!
I've always loved holidays but they are even better with a little one. We had a great weekend and are just so happy and blessed to have this little bunny to share it with. I'll leave you with our little photo shoot that I did last week!
xoxo Liz
2,621 total views, 1 views today