Finally getting around to sharing some of our October fun! This year for Halloween my mom put together the cutest Pooh & Piglet costumes.
Just like she made Pooh & Piglet costumes for my sister Michelle & I for our first Halloween together.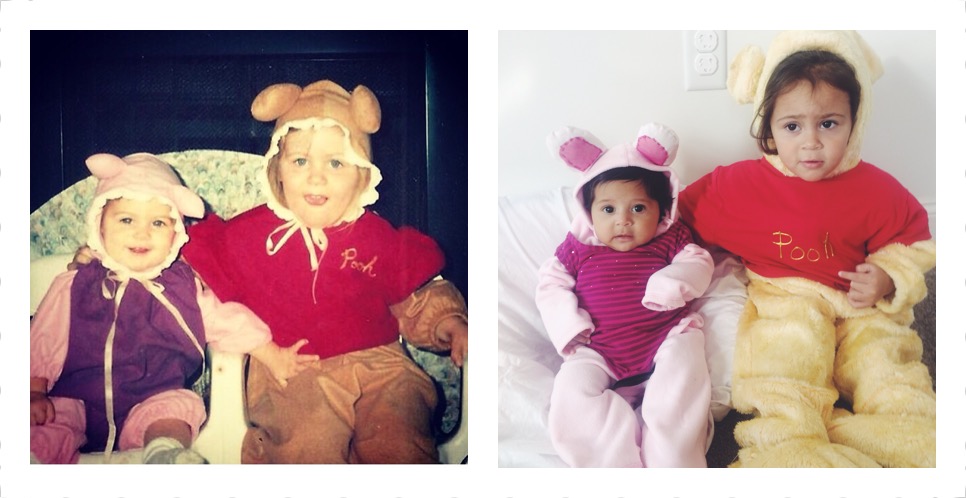 They wore their costumes to Spooky Zoo this year. We had a lot of fun with my dad, brother & family friends who have a daughter a little younger than Celia.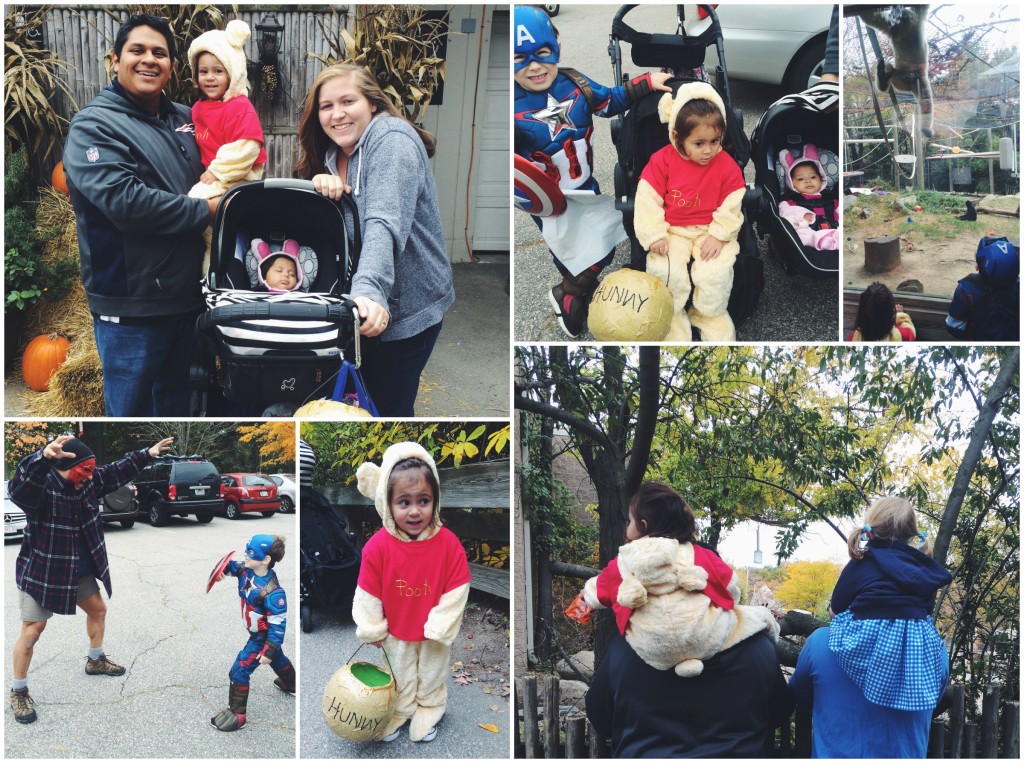 That same day we went to a Halloween party where some of my siblings threw together last minute Eeyore, Rabbit & Tigger costumes.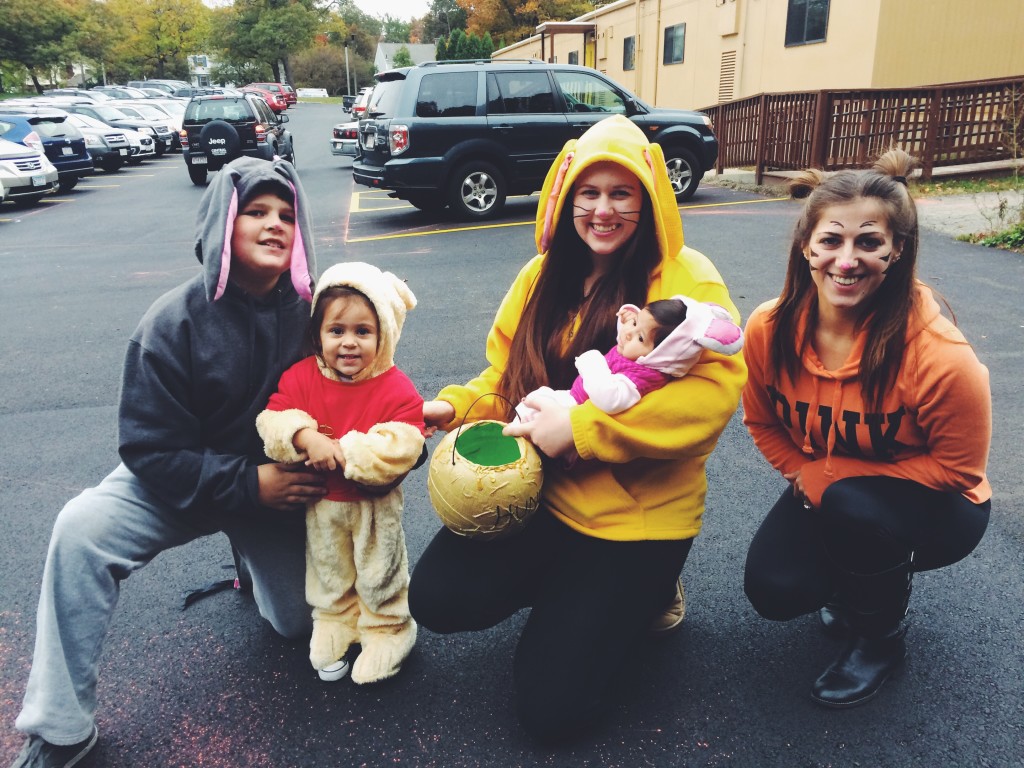 AND MY SISTER GOT ENGAGED THAT DAY! We are so so sooooooo happy for Michelle & Lucas!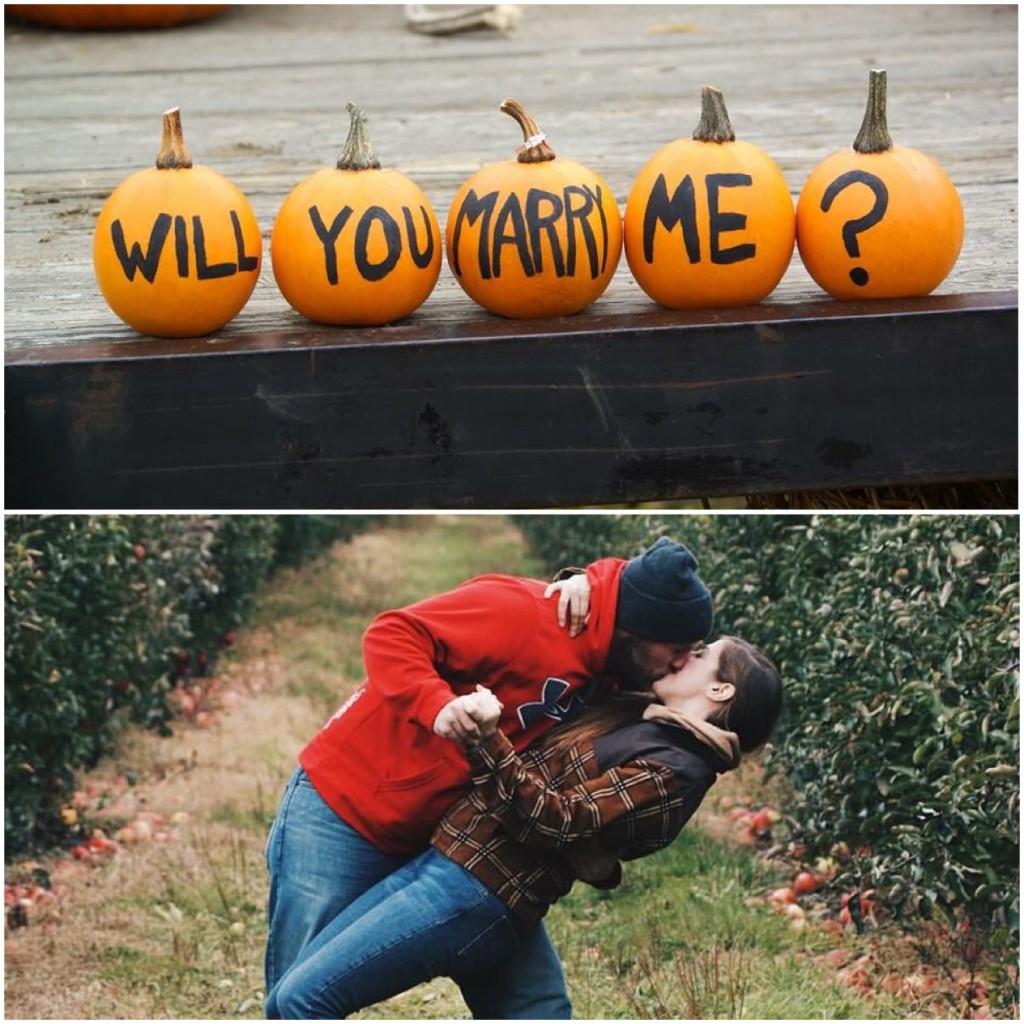 If you couldn't already tell, October is always one of our busiest months. There's Celia's birthday & so many fun fall things to do. We went pumpkin picking at Schartner's Farm for the second year in a row. Celia had a blast in the corn maze this year!
Celia also requested that Daddy carve her a princess pumpkin. He did a fantastic job & so did Celia with her little dinosaur pumpkin that she painted with Uncle Ryan. Eloise had fun watching big sister. Seriously. She loves watching what Celia does & always gives her big smiles.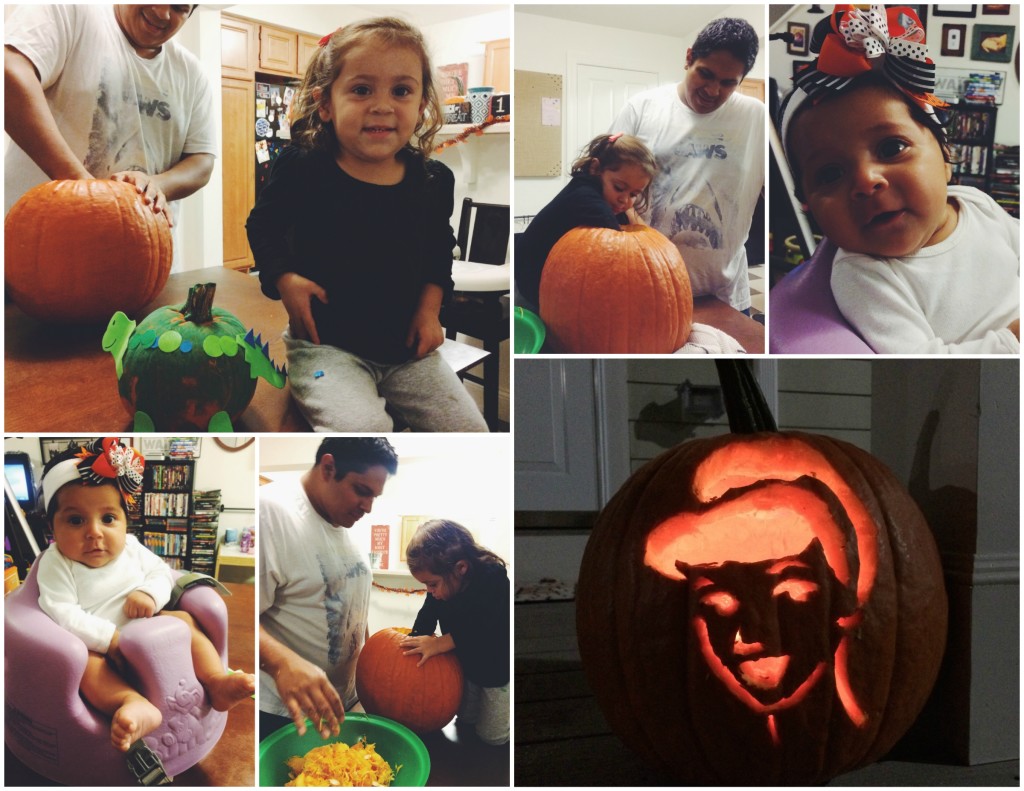 This was baby girl's first major holiday. So naturally I took tons of photos in festive gear throughout the month.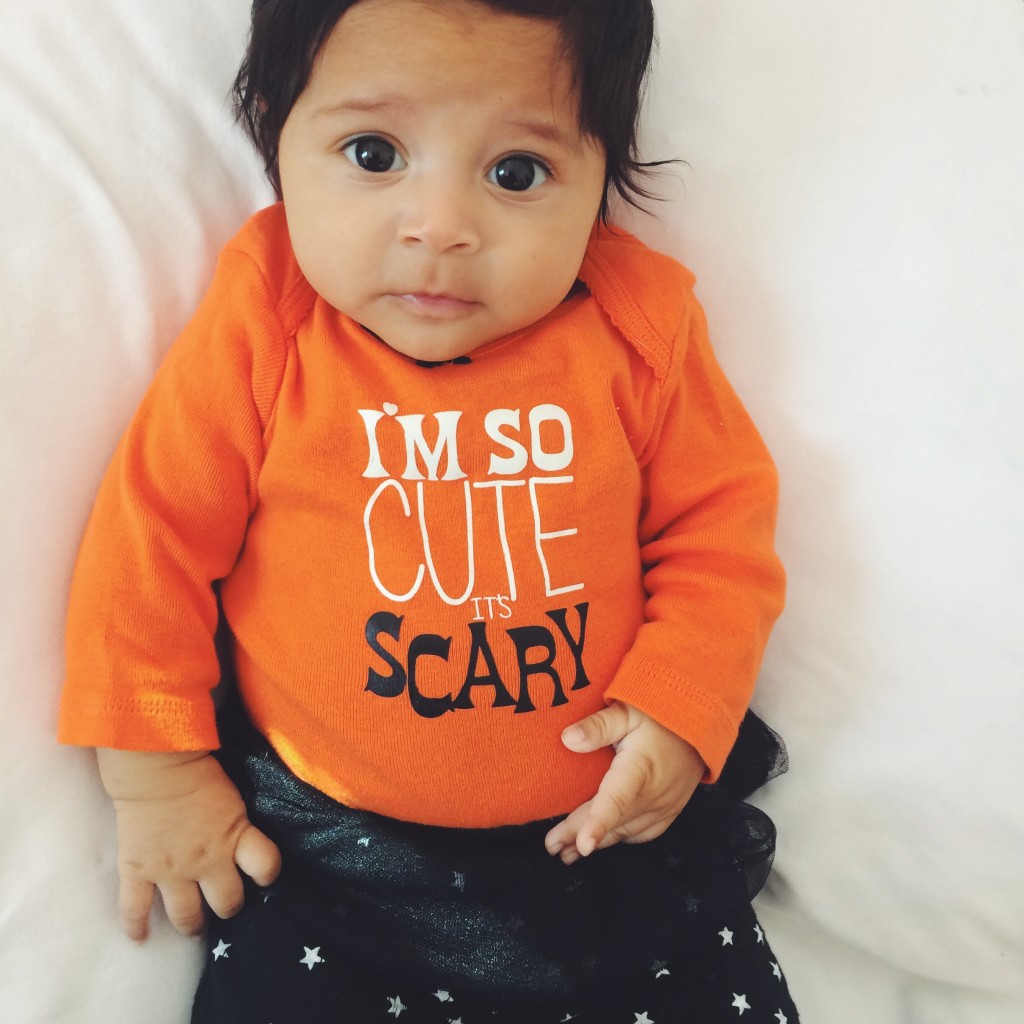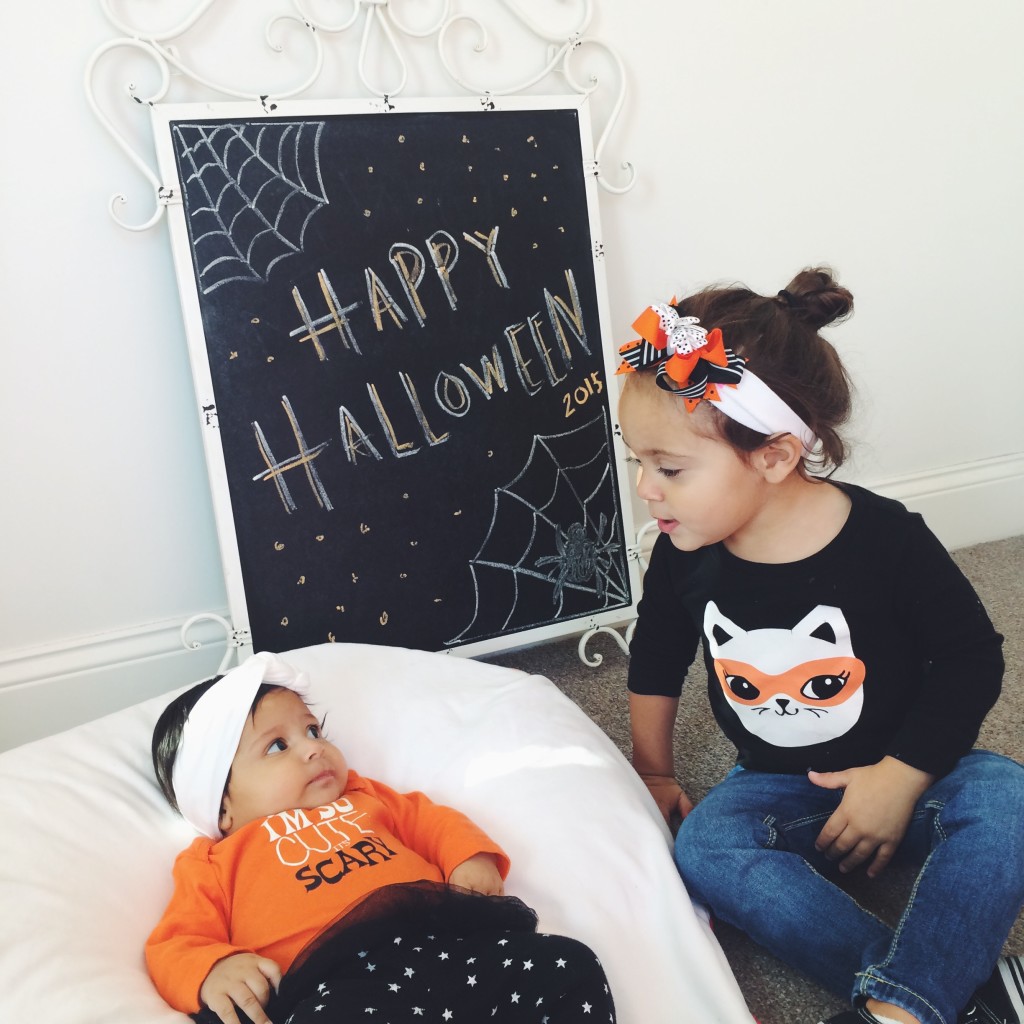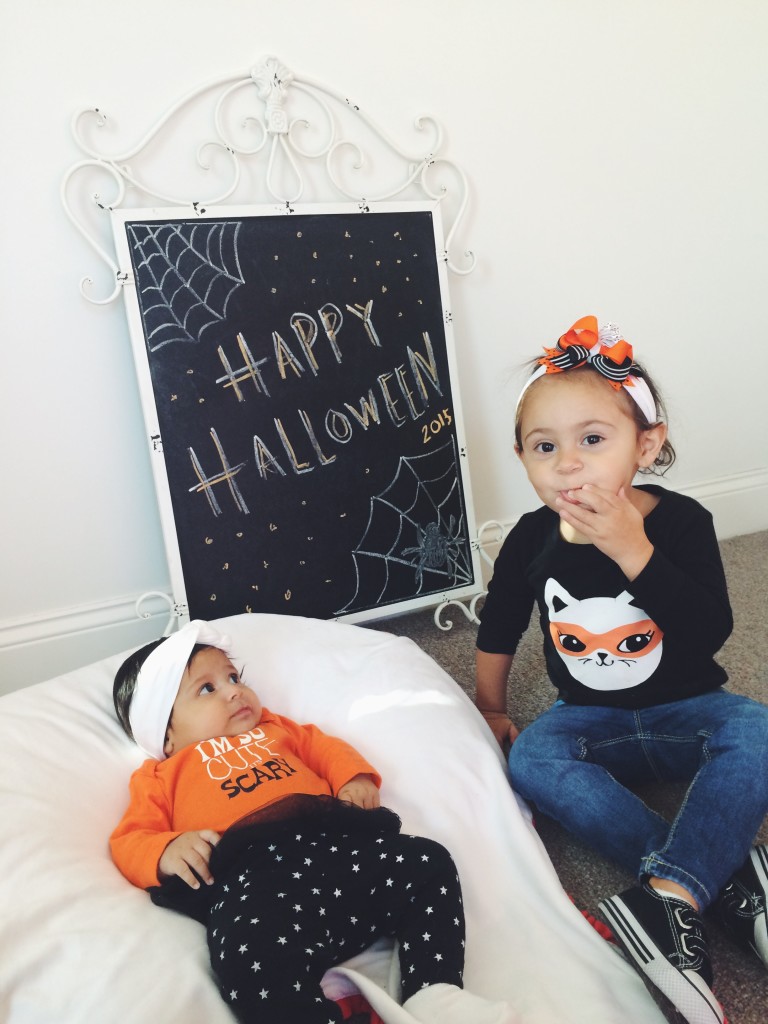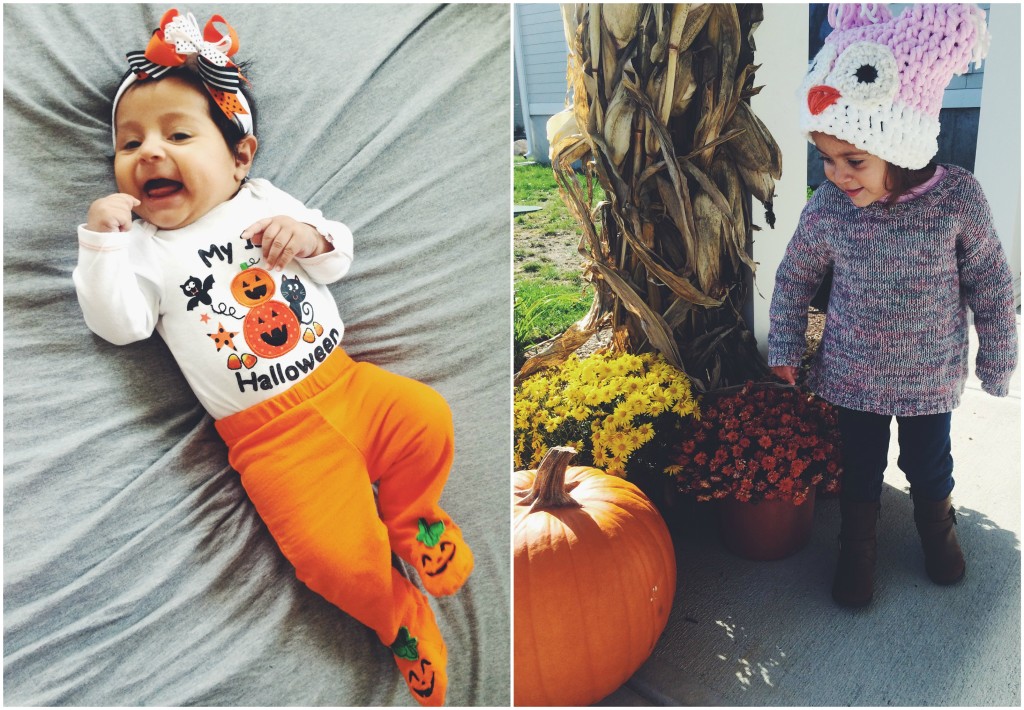 During the day on Halloween, Celia put on her Cinderella play dress & Ellie went as her pumpkin. Which was Celia's costume for her first Halloween.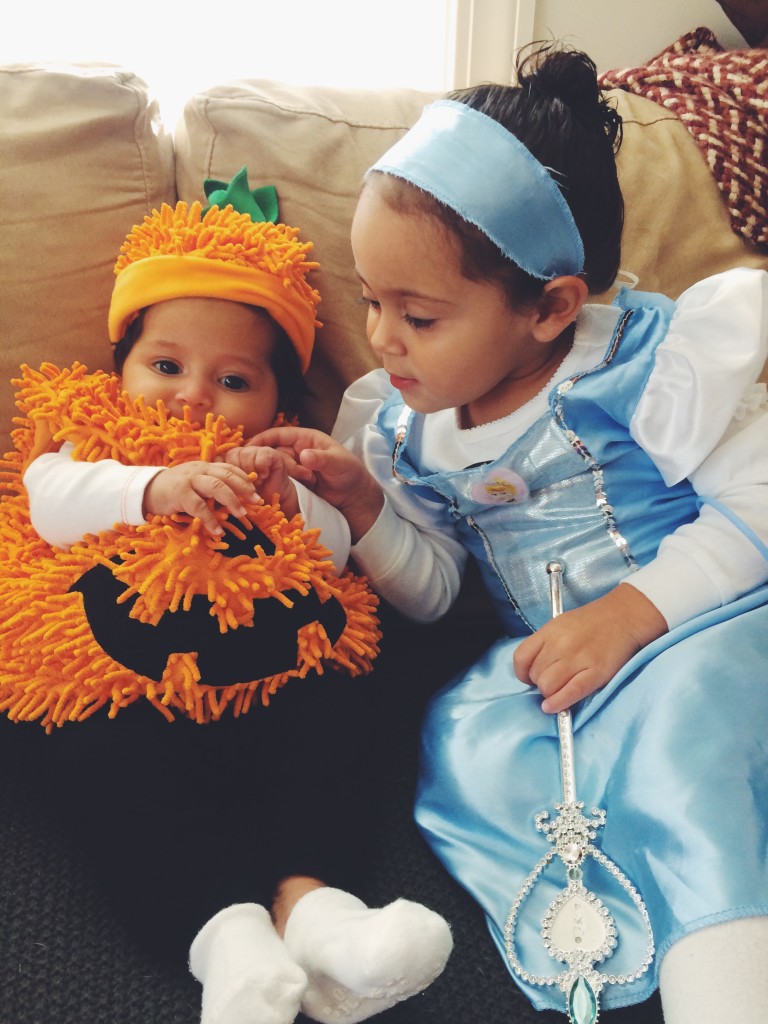 Of course I've got to bring out the comparison pics! Celia was one month old & Eloise is three.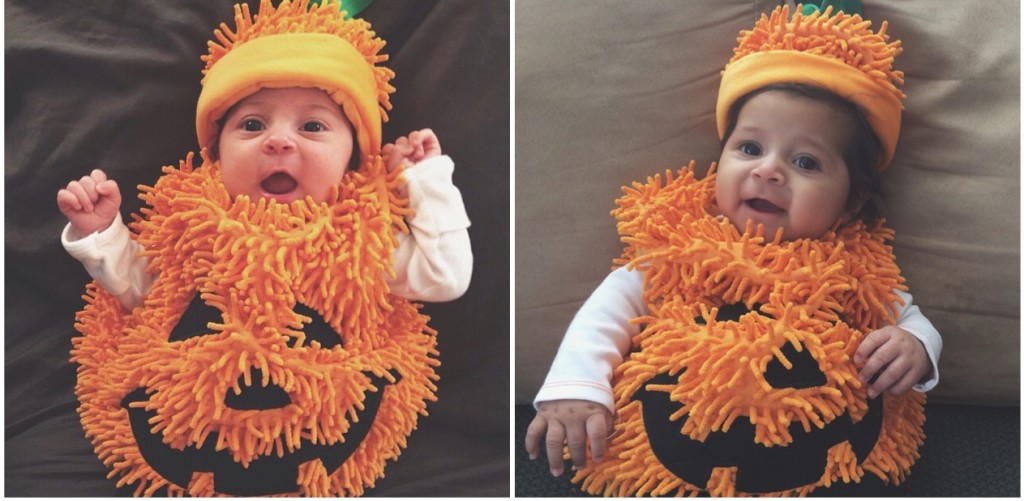 I'll also throw in a princess comparison of Celia during the day last Halloween & this one.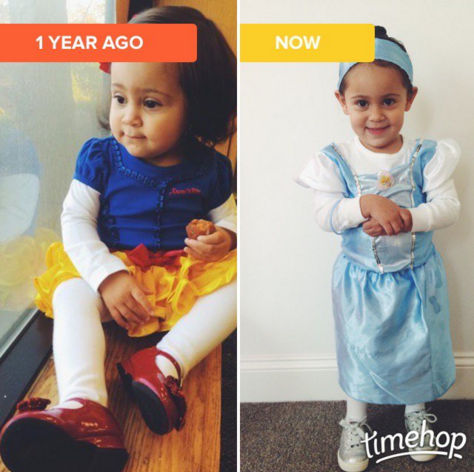 For trick-or-treating they wore their Pooh & Piglet costumes as we went around the neighborhood I grew up in. Celia was so cute going door to door saying Trick-or-treat in the sweetest little voice & holding out her little hunny pot. Winnie the Pooh even ran into a Tigger & Eeyore! How cute!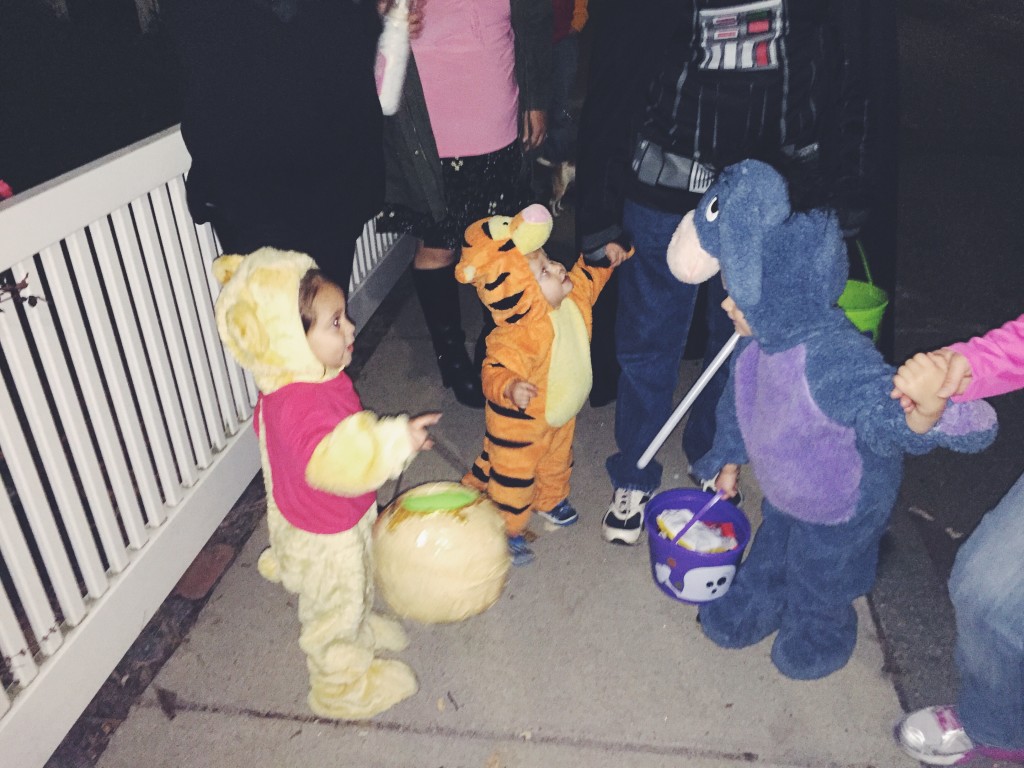 If you haven't seen it yet- here's the Halloween vlog  :)
xoxo Liz
1,215 total views, 1 views today