Yep. Just getting around to a Halloween post. But without further ado here's our little ladybug!
The weekend before Halloween we went to Spooky Zoo. We had a great time with my grandmother, dad & brother. Celia loves following around Uncle Ryan… even if he did swipe her lollipop (hence the look on her face in that last picture). He gave it right back of course!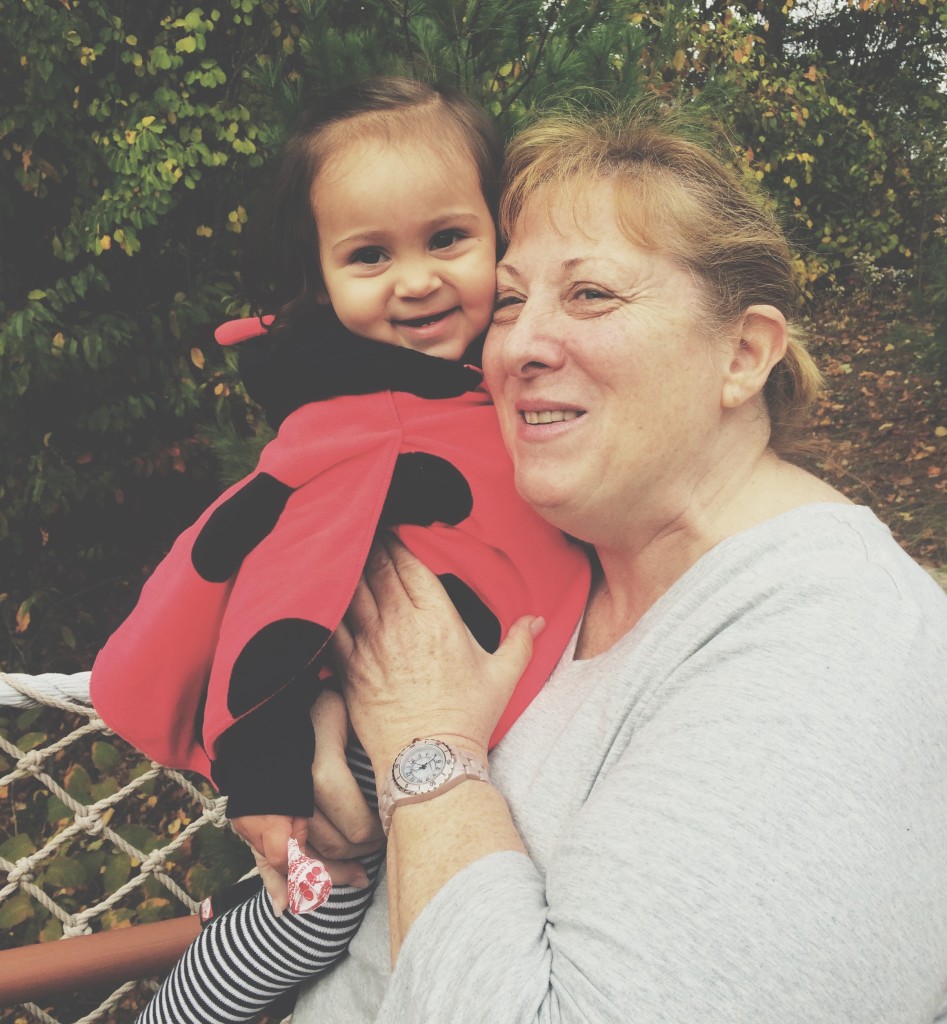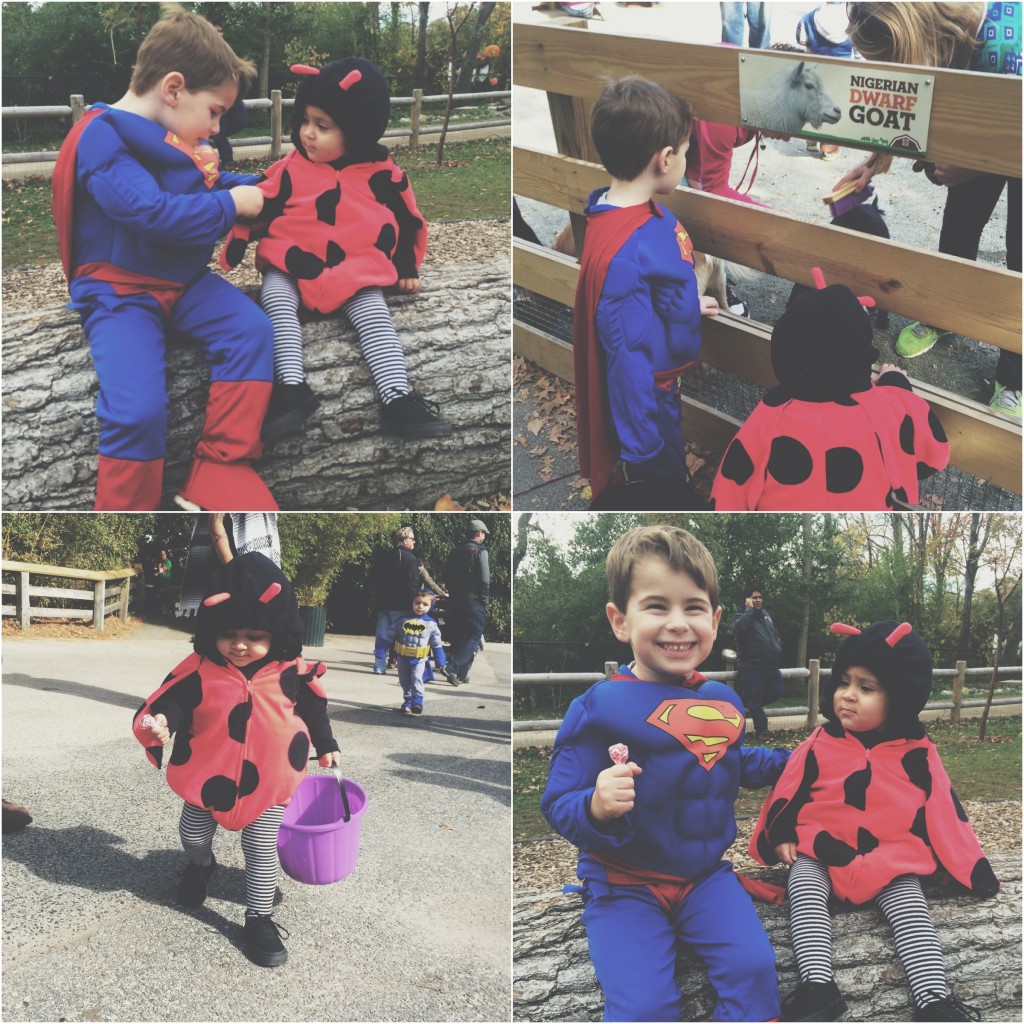 Can't believe this was her SECOND Halloween. Couldn't help but bring up these pictures from last year of the little squishy babe. Awwwwwwww. She was such a little peanut. I still remember it like yesterday snuggling up to this little pumpkin, watching Hocus Pocus & handing out candy to trick or treaters.

On Halloween morning, we had a little party at my work where all the kids dressed up. Celia went as Snow White, which was definitely a good call since this little munchkin made quite the mess eating her little munchkins. Her ladybug costume was safe and sound. She did make for the cutest little princess though. So glad I bought this last November for $2… and the sparkly shoes are courtesy of Coco- love them!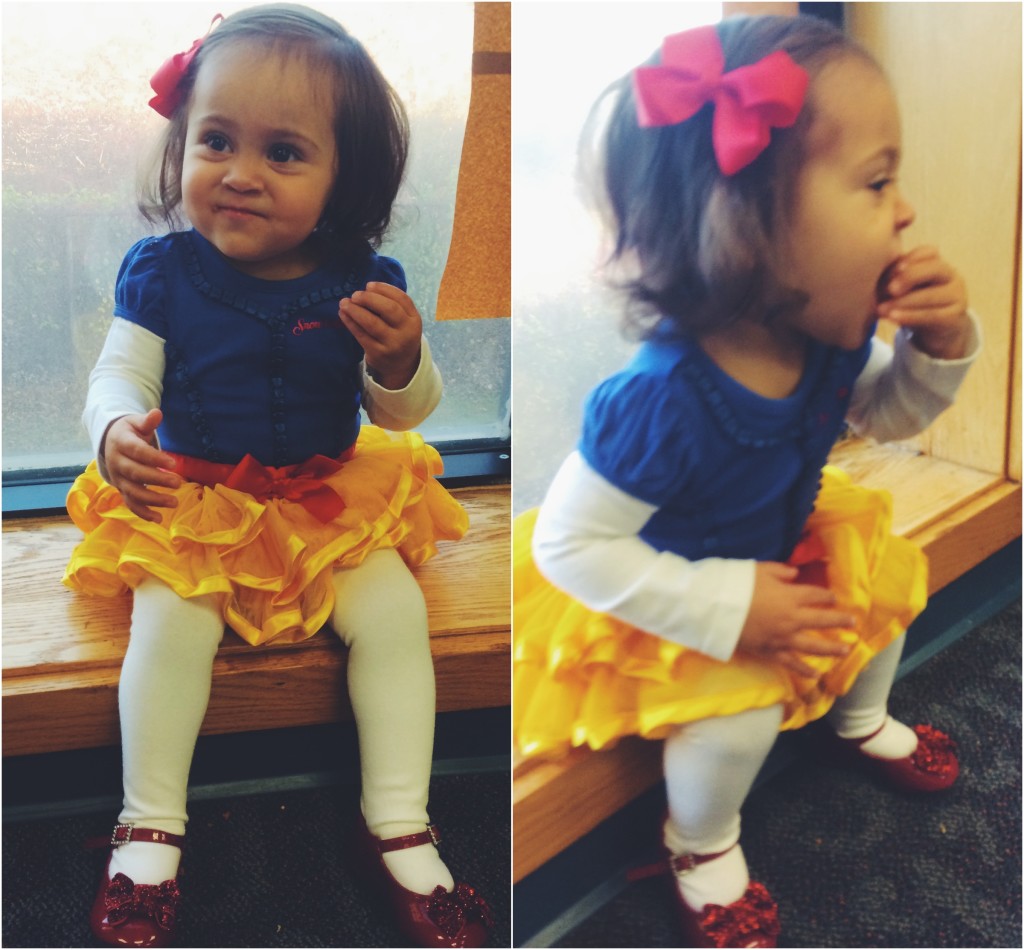 We then drove up to Boston to go trick or treating with Uncle Markie & Auntie Livie…. turns out they didn't wait for us, so it was pretty much 5 adults taking her around showing her off. Which we didn't mind one bit ;)

Mommy & Daddy even got to go out this year! Here's our last minute costumes- the Bash Brothers from the Mighty Ducks. It was very much appreciated by any 90s kid. Pictured below, Black Widow & Winter Soldier (my sister & her boyfriend) from the Avengers movie.
 I also wanted to share some pictures of Celia belly pumpkin painting.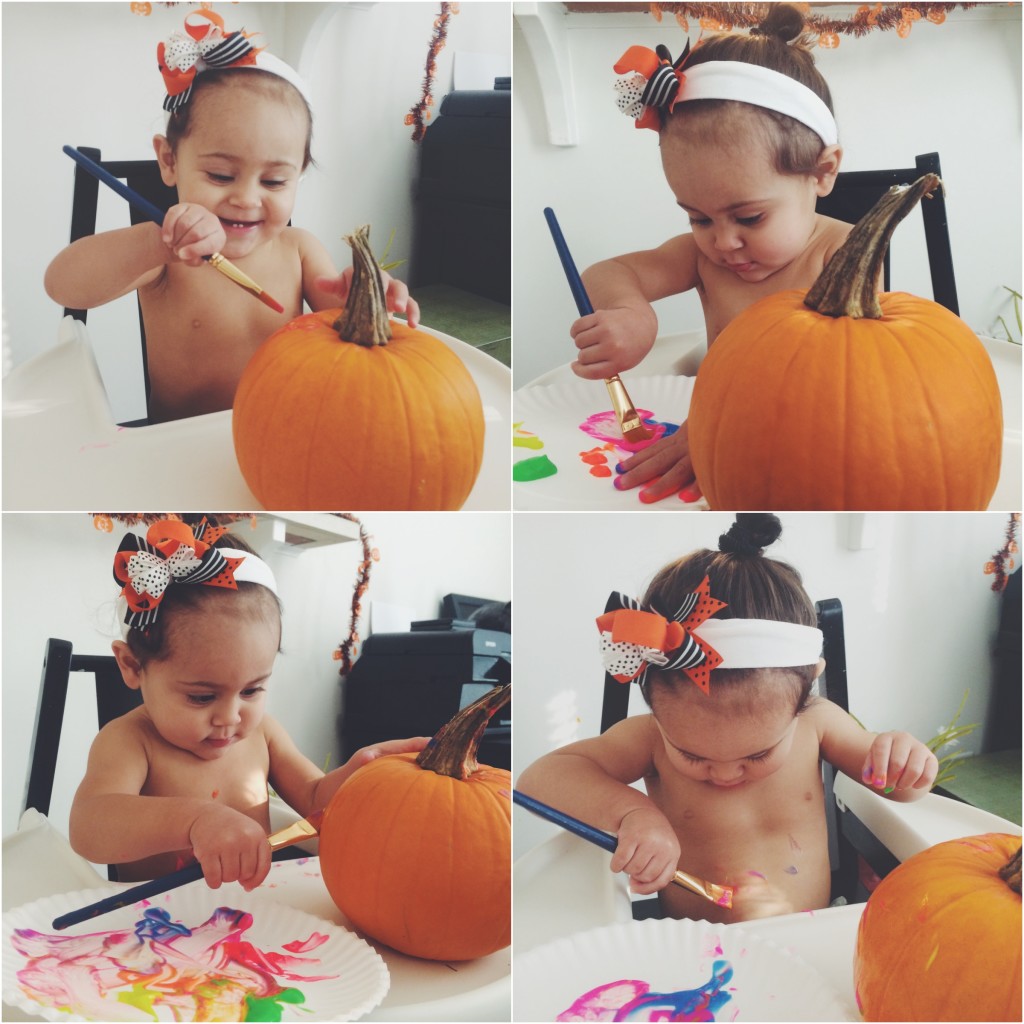 She sure is keeping me busy these days. She's a little monkey. The other morning Quay & I woke up to a big crash. We opened our bedroom door & who came smiling down the hall but little miss Celia Rose. She had climbed/fell right out of her crib. Luckily she wasn't hurt & had landed on her giant stuffed elephant. We realized her crib can be lowered once more & now it's soooo low. Don't think this monkey will be getting out of it any time soon. Although she tries!
And no post is complete without some festive Bauer…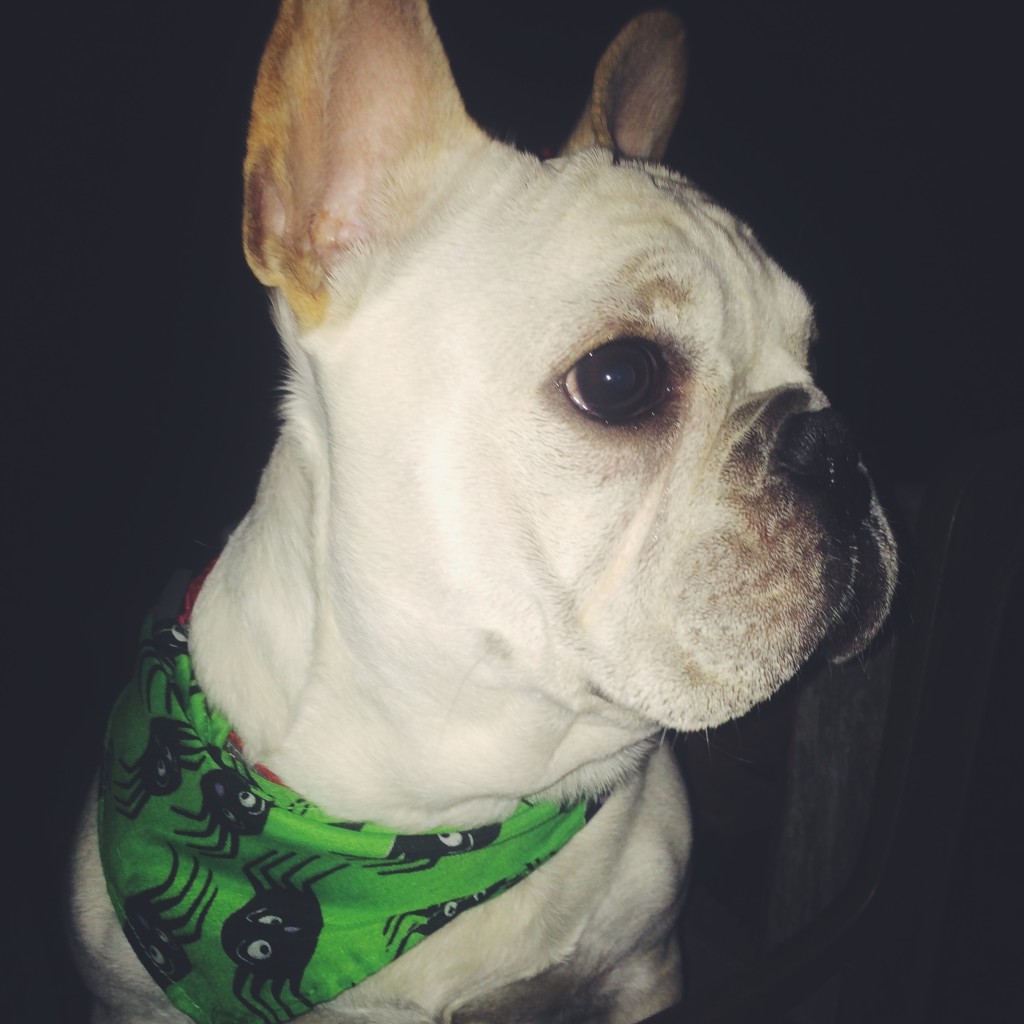 Did you say treaaaaaat?! 
xoxo Liz
1,391 total views, 1 views today